Regular price
$16.00
Sale price
$16.00
Unit price
per
Sale
Sold out
In the OPERA, there is Moringa, a plant with multiple benefits. It gives energy and makes you sing!

Moringa and Beetroot work in synergy to cleanse the body deeply, without you realizing it.

Flavours: chocolate and herbaceous


1 sachet makes 20 servings
Ingredients
Ingredients : organic cocoa, grilled carob, organic beets, organic moringa, organic kaffir lime, cornstarch.
Benefits
Moringa helps with concentration and having more energy.
Carob replace sugar. Fiber helps digestion.
Beet helps with detoxification and digestion.
Combava is a source of vitamin C
The Whistlers are not made to treat or cure illnesses. Always consult the advice of a health professional.
Preparation
Preparation: Put 1 tbsp. of OPERA in 1 cup (250ml) of hot water. Add milk to taste and whistle on your lips.
View full details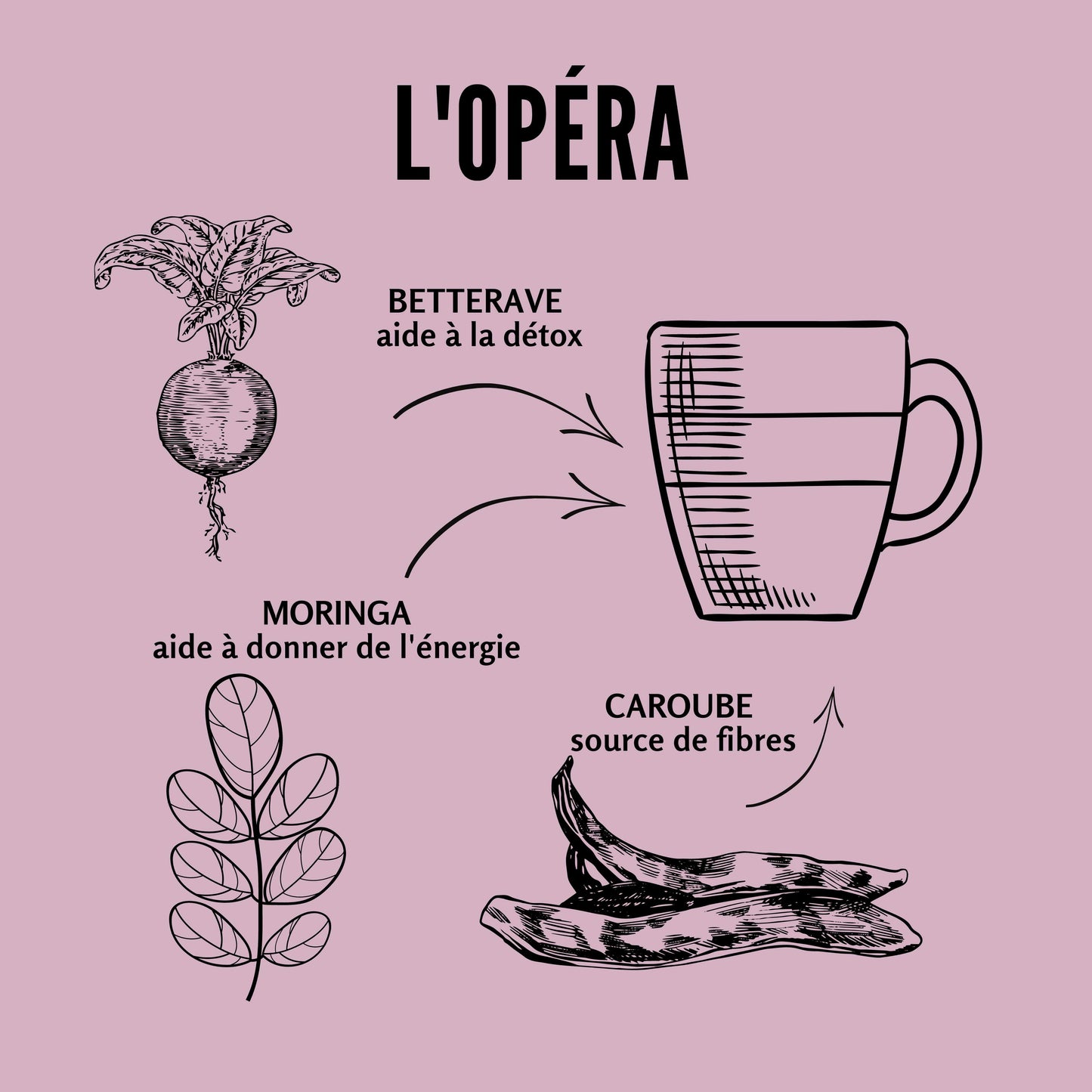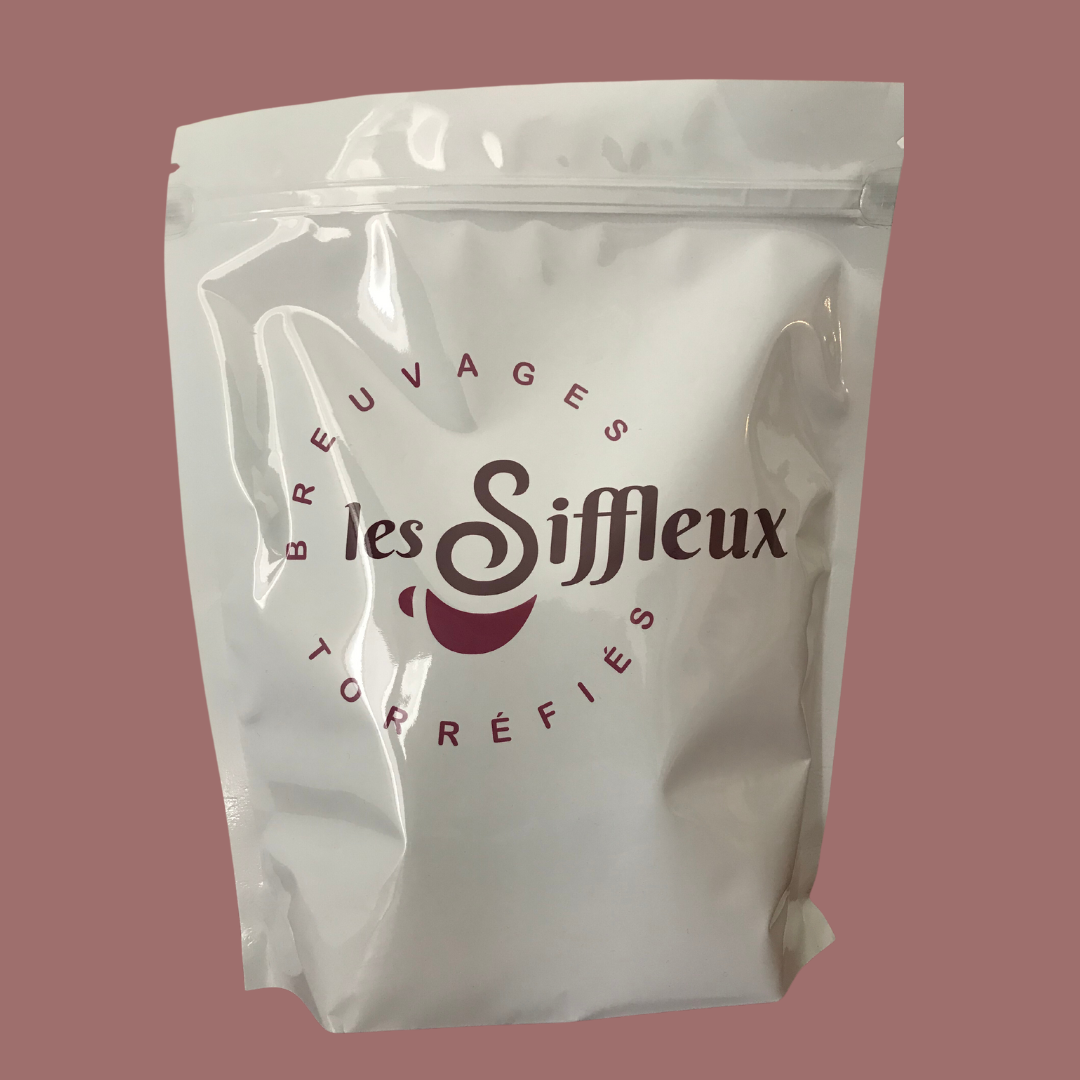 Un breuvage qui fait chanter !
Dans l'Opéra, la note est donnée par la caroube torréfiée qui apporte du tonus au breuvage.
La caroube est une fève qui remplace le cacao et qui lui confère un goût onctueux. En plus, avec le moringa c'est de l'énergie dans la tasse.
Assez pour avoir le goût de chanter !